"The Avici has lowered production costs and electrical consumption while exceeding our expectations for production." Stuart Wilcox, COO of Curaleaf.
"The Avici outperformed every other light we tested." Brian Hurley of CoGrow
"Working with Rev Micro, you're not just getting a top notch light company and light fixture, but you're getting top notch service." Jesse Pitts of Trade Roots
"Continue to be blown away by Avici performance! Very true, significant differences in morphology and harvest qualities can be had in tuning the spectral output and intensity." Erik Biksa of Grozine
PROGRAMMABLE SPECTRUM LED LIGHTING FOR SCALE CULTIVATION
The Avici horticultural LED series brings aerospace-grade reliability to industrial
greenhouse and indoor growing environments worldwide. 

Higher yields, lower energy costs, and powerful precision control of our
programmable spectrum features makes Revolution Micro lighting fixtures
the optimum choice for large and giga-scale operators.  
High Bay • Programmable Spectrum • 2400 uMole • Direct HPS Replacement
Programmable Spectrum
Low Profile
IP67 Waterproof
Programmable Spectrum
1710 uMole for Vertical Growing
IP67 Waterproof
Programmable Spectrum
2280 uMole for Vertical Growing
IP67 Waterproof
HPS / CMH GROW LIGHTS DESIGNED FOR SCALE
Designed for scale cultivation, Revolution Micro brings aerospace-grade reliability to conventional HPS and CMH lighting.
Our Silent Squarewave driver extends bulb life and runs 20% cooler than competitive fixtures.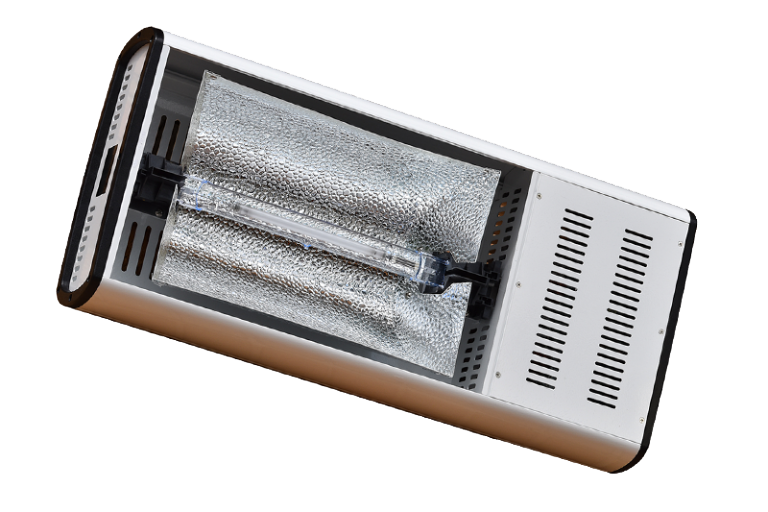 Most Efficient 1000W DE Fixture Ever Made
Revolution Micro pioneered the use of all-digital lighting control.
Our open-source protocol is in use worldwide and by many other lighting makers.
Solid, reliable, and immune to interference, Revolution lighting controls set the standard.
Third generation touchscreen lighting controller
Low-cost all-digital controller