AC and Lighting are two of the most important parts of your facility.
Let us handle both to ensure they work together seamlessly.
A smoothly running HVAC system keeps plants healthy and potent.
Our industrial chillers are top of the line equipment with parts any HVAC tech can service. Learn more about them here:
Lighting, Cooling, CO2, VPD, and Humidity.
One company. One price. Fully integrated technology.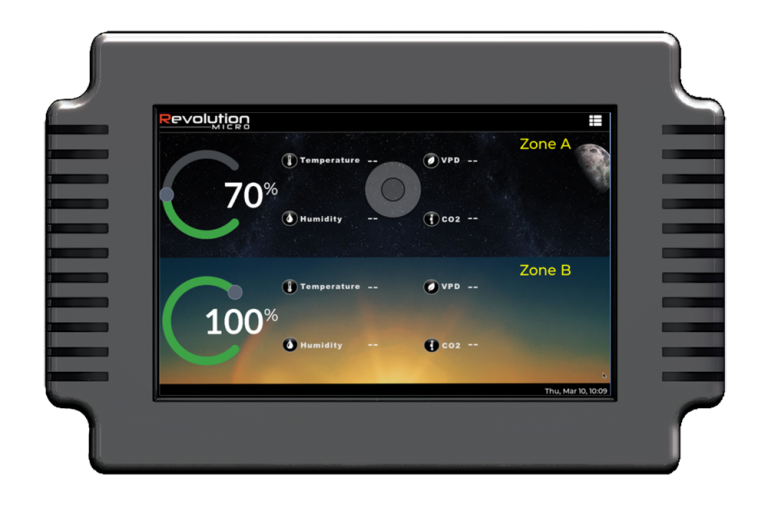 ALL DIGITAL
INTELLIGENT CONTROLLER
512 Lights in 2 Zones
CO2, VPD, Humidity, Temp
Seasonal Spectrum Presets
Customizable Spectrum
Let us design your lighting layout, your HVAC, and anything else you need from benching to automated fertigation.