High output fixtures to maximize cost efficiency for large scale cultivation applications. Grow craft quality at scale with programmable spectrum LED.
Programmable spectrum, 150,000 hour rated life, high uniformity racking solution.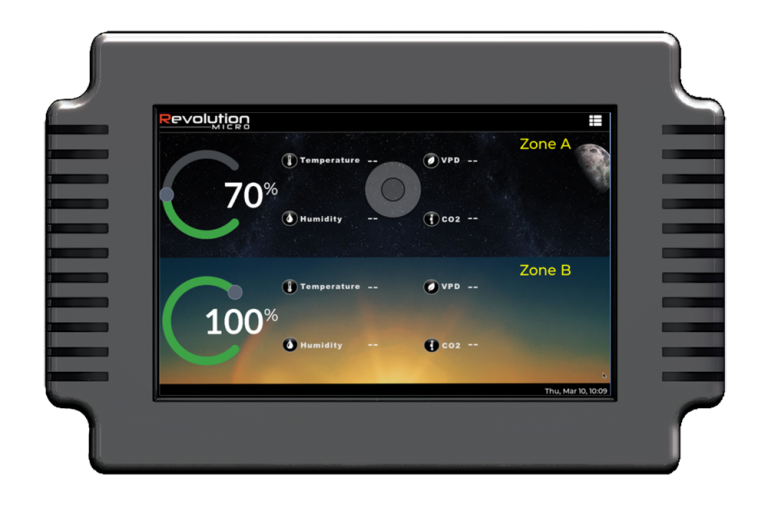 ALL DIGITAL
INTELLIGENT CONTROLLER
512 Lights in 2 Zones
CO2, VPD, Humidity, Temp
Seasonal Spectrum Presets
Customizable Spectrum
Not sure what you need?
Contact us.